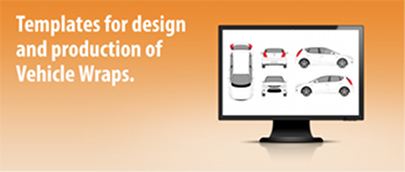 Templates for vehicle lettering design and production
Create professional vehicle letterings with ease on your Mac, PC or iPad.
Simply download the matching template, then design, present and produce - and you're done! Thousands of vehicle templates at your disposal, ready to be used within major signmaking and graphics software, like PhotoShop, CorelDraw, Illustrator.
It is that easy to create vehicle letterings
Take a few minutes and see yourself, how easy outstanding designs can be created.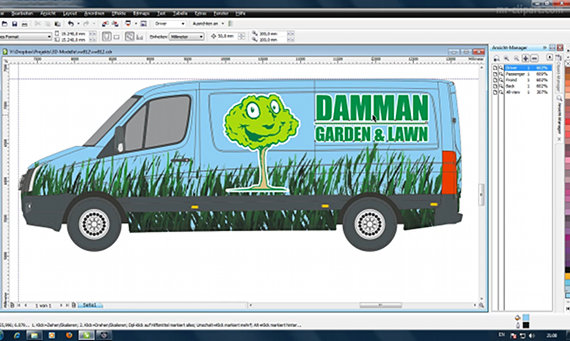 Video:
Usage within CorelDraw, Illustrator or plotting software.
Duration: 3:00 Minuten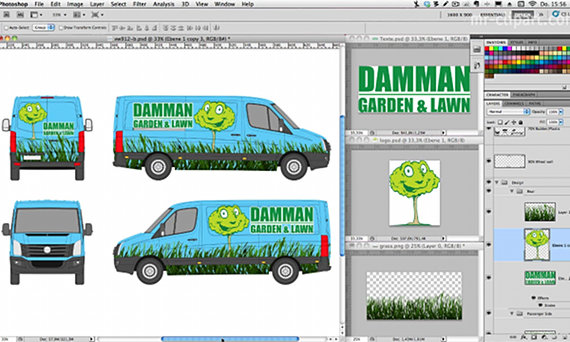 Video:
Easy use within Photoshop.
Duration: 3:00 Minuten
Features
Detailed vehicle outlines, scaled 1:20
For use with CorelDraw, Illustrator, Photoshop and iPad
Passenger cars, trucks, vans, pickups, buses, SUVs
5 views, including aerial view
Providing detail like door openers, fuel caps, rails etc.
Layered drawings for maximum flexibility
Suitable for 1:1 editing