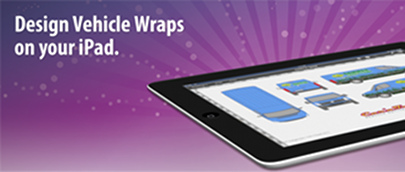 Vehicle templates on your iPad
Now you can design vehicle letterings on your iPad - at home, at work or on the road with your clients.
Just download an SVG format template via our website and send it to your iDraw app. Sketch your ideas, take down notes and measurings, and start designing just like you would do in similar applications like Illustrator or CorelDraw. Send finished designs as email to your clients, or send them to your Mac or PC for further refinements.
Create vehicle letterings on your iPad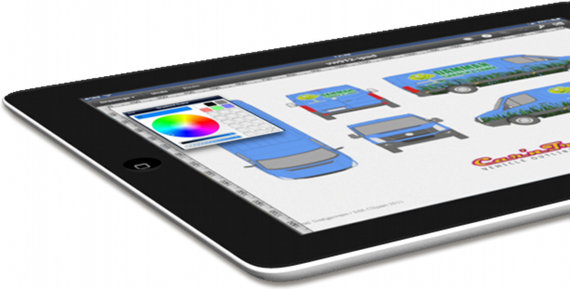 Video:
Vehicle lettering design on your iPad using iDraw.
Features
Detailed vehicle outlines scaled 1:20
Vektorgraphics for apps like iDraw
Passenger cars, trucks, vans, pickups, buses, SUVs
5 views, including aerial view
Providing detail like door openers, fuel caps, rails etc.
Layered drawings for maximum flexibility
Prepared for 3D processing
Suitable for 1:1 editing and iDraws measuring tool
System requirements
iPad 1/2/3
iOS from 5.0
iTunes or Dropbox
indeeo iDraw App
Unleash your iPad's power as a tool for planing, designing and presenting vehicle letterings.