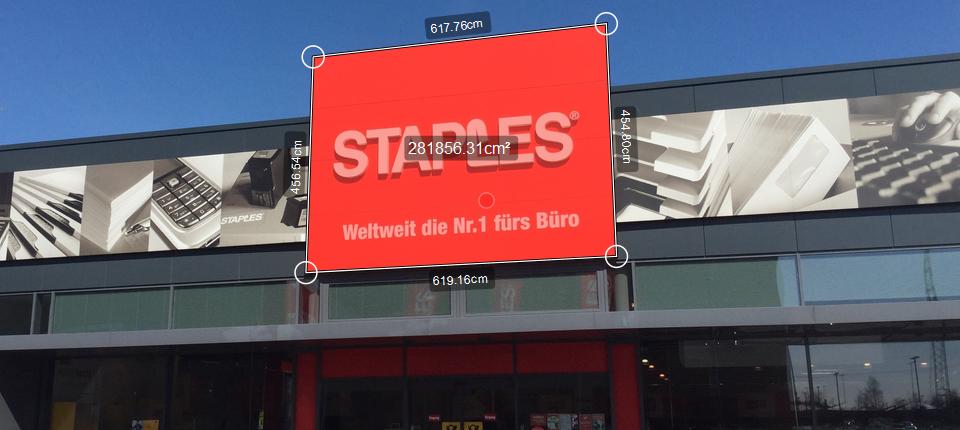 Spike
Smart laser measurement solution for all kinds of industries and professional use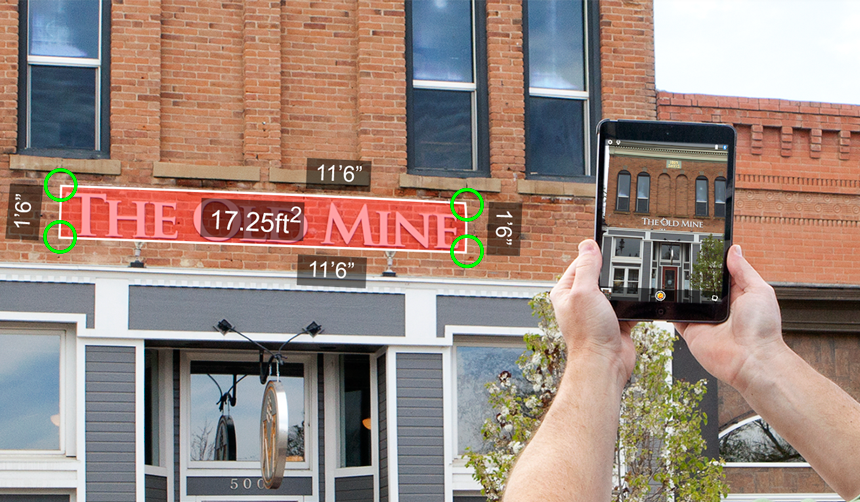 Spike allows you to quickly measure an object, simply by taking a photo with your Spike-equipped mobile phone or tablet device.
From that photo, you can capture real-time measurements including height, width, area, length and even the target location at any time, whether in the field or later on at the office, without having to revisit the object.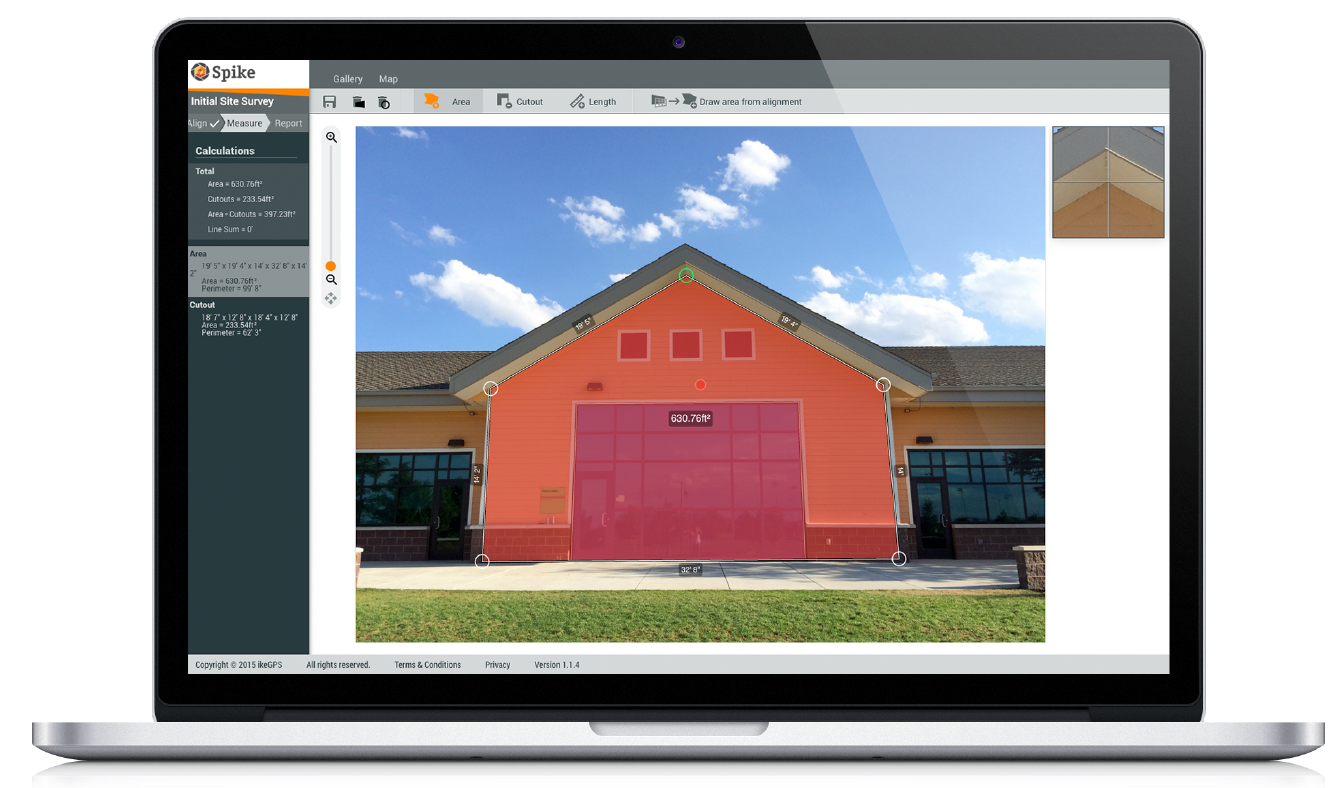 Even your co-workers can capture measurements from that photo, by using cloud-based tools on their desktop without any Spike device at hand.
Video clip: SPIKE in action
Applications
Mobile on-site measurement for sign
writers, painters, varnishers and
scaffolders
Measure any given advertising space
Measure storefront areas, including
gables, for scaffolding and painting
Measure installation height
Object distance up to 200 m (600 ft)
Join the revolution
The incredible flexibility provided by the Spike measurement solution turns out to be a game changer for many industries.
Remarkably enough, Spike took top honors among exhibitors in the Inventors Spotlight with the UIA Pinnacle Award from the 2017 National Hardware Show, for being the best product in the show.
Spike is ideal during the initial site survey and measurement process. You can simplify site surveys and estimates by easily measuring the dimensions of a sign or location for a new sign without helping hands, checklists, ladders or bucket trucks. Not only can you save time and money on site surveys with Spike, but by turning estimates around faster, you can also win more jobs.
Once connected to the web, Spike pictures can be pushed to the cloud, almost instantly allowing your co-workers to access measurements and send out estimates. Have a glance at the Gordon Sign experts' success stories for yourself.
Constant Innovation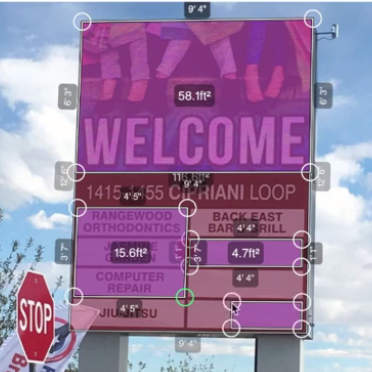 The Spike System keeps increasing value by updates to the Spike App, supporting and enhancing the userīs workflow even more. Recently, two of those updates arroused remarkable attention.
Lock Rectangle Tool
As most users often tend to measure rectangular or square shapes, the "Lock Rectangle" Switch enables you to do so in the quickest possible way.
Eliminate Perspective Distorsion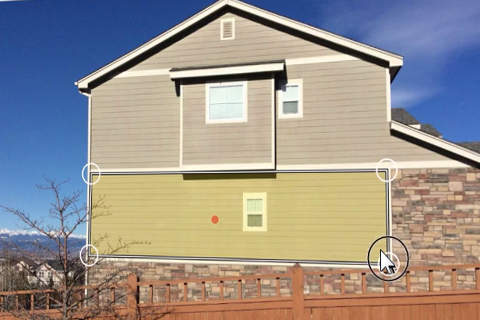 To be able to showcase their work to customers, especially designers often like to start drawings based on exported Spike Photographs.
Most often, this requires complex preparations to have the pictureīs target plane aligned to the documentīs working layer, ideally also matching the documentīs dimension unit.
The Spike App now can automatically apply all those conversions. Just export and go on using your pictures. A great feature which will save designers lots of time. All subscribers to the optional, brand new Spike Cloud Pro Plan can seamlessly use this feature from their Spike App.


Languages
The Spike App supports more than 10 additional languages. Just update to or install the latest Spike App from App Store/Play Store, and your device's language will be used without any further configuration.
» Quick download: Spike Manual (english)
Languages available:
Danish, Dutch, English, Finnish, French, German, Greek, Italian, Norwegian,
Polish, Portuguese, Russian, Spanish, Swedish and Turkish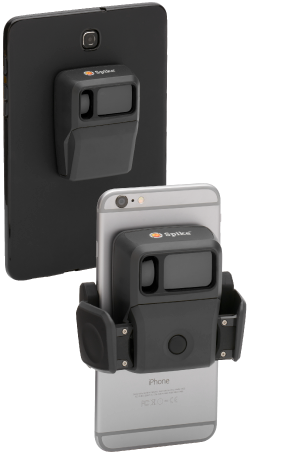 Body Versions
Besides the compact plain body model, recommended for sticking Spike on a hard, flat surface of a tablet or smartphone case, we also offer a new body version extended with a clamp, ideal for quickly attaching Spike to any smartphone.
Requirements
The Spike device pairs with your compatible smartphone or tablet via Bluetooth. Spike's laser rangefinder works together with your smartphone's camera, GPS, compass and Internet connection.
Operating System (OS) requirements are:
Apple iOS devices running iOS 8.0 or later
Android devices running Android 4.4 or later
Your device must also support Bluetooth Smart 4.0 (Bluetooth Low Energy).
Device Feature Compatibility
Model
Photo
Measure

Point to
Point

Target
Location

Apple
iPad Mini 2, 3
X
!!
X
iPad Mini 4
X
X
X
iPad 3, 4
X
!!
X
iPad Air 1, Air 2
X
X
X
iPad Pro 9.7", 12"
X
X
X

iPod Touch 5 with camera
X
!!
-
iPhone 5 SE
X
X
X
iPhone 4s, 5, 5s, 5c
X
!!
X
iPhone 6, 6 Plus, 6s, 6s Plus, 7, 7 Plus
X
X
X

Google
Pixel, Pixel XL
X
X
X

HTC
One M8, One Mini
X
-
-

Motorola
Moto G, Moto X XT1052, XT1053
!!
-
-

Nexus
5, 5X
X
X
X
6, 6P, 7
X
!!
X

Samsung
Galaxy Note 3, Note 5
X
!!
X
Galaxy Note 4
X
X
X
Galaxy S4
X
-
X
Galaxy S4 Mini
X
-
-
Galaxy S5 Mini
X
!!
X

Galaxy S5, S6, S6 EDGE, S7, S7 EDGE
X
X
X
Galaxy Tab 4
!!
-
X
Galaxy Tab A, Tab Alpha, S 8.4
X
-
X
Galaxy Tab E, Tab Active
X
-
-
Galaxy Tab S2
X
!!
X

Sony
Xperia Z1
X
-
X
X ) Features supported
!! ) Feature supported with reduced accuracy due to limited hardware capabilities
- ) Feature not supported

Availability
This offer is exclusively available for customers from european countries.
This offer is exclusively available for customers from EMEA countries.
Customers from countries listed below please use these links to place an order with our affiliates.
Order Now:
| Product | Detail | Unit | USD | Shop |
| --- | --- | --- | --- | --- |
| Spike | Measurement Solution only for Smartphones, body with clamp | Piece | 595.00 | ⇒ |
| Spike | Measurement Solution for Tablets and Smartphones, no clamp present | Piece | 595.00 | ⇒ |
All prices are plus shipping, plus 19 % VAT for EU region clients unless a valid VAT-ID-Number can be provided.