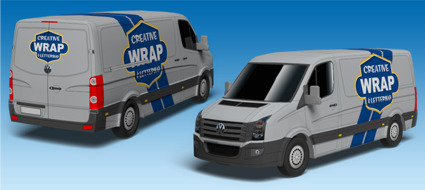 3D vehicle models for realistic presentations of vehicle letterings
Take your designs to 3D and impress your clients with a realistic impression of your work.
After creating your design on our templates within your favorite graphics software, just export as bitmap and import to a 3D application, or to Photoshop extended. Now, you can zoom and rotate to any desired view.
You can also set the background to one of our graphics or to any photograph. Then just match the model's perspective and lighting with a few mouse moves, and another most impressive, realistic presentation has been done within minutes!
It is that easy to create a 3D presentation
Take a few minutes and see for yourself, how easy realistic 3D presentations can be created.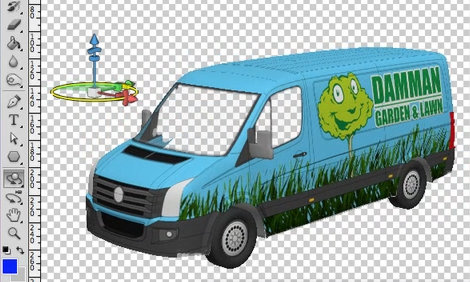 Video:
Using Photoshop Extended ab CS4.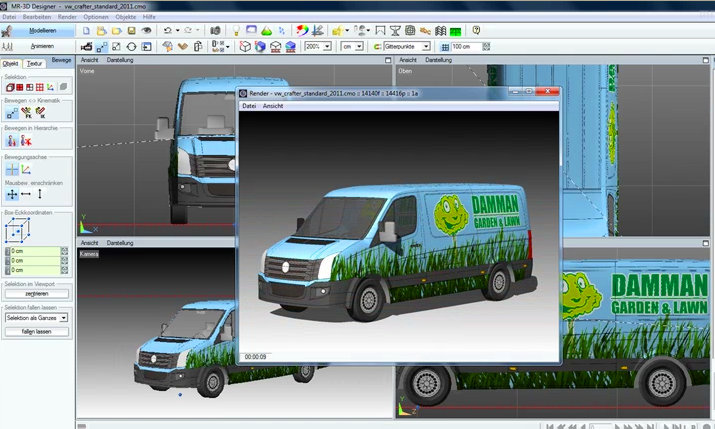 Video:
Using graphics software like CorelDraw.
Features
Go further using our vehicle templates
Suitable for CorelDraw, Illustrator, Photoshop and iDraw (iPad)
Easy import to your 3D software
No special 3D experience required
Supports all major 3D Software and
Photoshop Extended since version CS4
Free 3D Software for Windows required
Creates pictures as well as animations