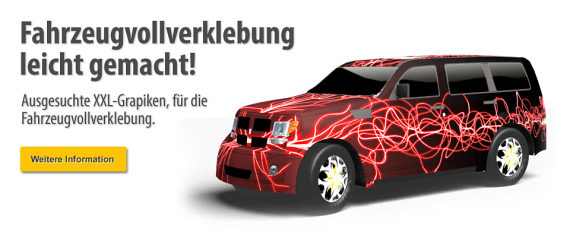 Vehicle Decoration
A collection of printable and cuttable graphics for individual vehicle designs. Don' limit yourself to diverse collection CDs. Our service keeps you up-to-date, and you'll have all of our graphics at your disposal, at any time.
Print'n Wrap Graphics and Backgrounds
Our high resolution XXL background pictures are perfect for full wrap vehicle design. These graphics are taylored for professional printing and cutting and compatible with all major graphics and plot software. Simply merge your client's design with a suitable background, scale to desired dimensions and print.
Vehicle Decoration
Modern elements like flames and tribals are suitable for vehicle decoration as well as for other promotional objects, like signs, t-shirts or mugs. They can be scaled to any desired measure, edited without limits and altered with additional effects you use within your graphics software.